Having purchased the site from a previous developer who could not complete the project, Intrapac developed Churchill Park from an abandoned and eroded subdivision to the first "green" estate in Melbourne's southeast. Located adjacent to the Churchill National Park in Lysterfield, Victoria this 120 Ha project features large lifestyle lots ranging from 2,000 – 4,200m2.
Vision
Our vision for Churchill Park was to create a community of prestige homes seamlessly blending into the adjacent national park. In the early 1990s, property developers were not investing in quality urban design outcomes. It was, therefore, highly innovative that we worked with architects, landscape architects and planners to introduce quality landscaping, attractive streetscapes, lots with extensive frontages and the application of covenants – the precursor to modern design guidelines. 
We created a meandering network of streets punctuated by a grand entry statement and boulevard featuring mature trees and bluestone paving. We planted a mixture of non-indigenous evergreen trees and natives, using natives more heavily near the estate boundaries to help the subdivision blend into the national park. 
Stewardship
We began by regenerating the denuded and eroded site, establishing a lake system that acted as a retarding basin. This attractive landscape feature had the practical function of combating erosion by working with the land's natural contours to create a collection point for site runoff. It is an early example of water-sensitive urban design at a time when developers generally did not consider the environmental impacts of their projects.
It was important to us that the estate was differentiated by architectural diversity. At the time, project home builders sold only a limited number of facade options so we met with them and explained our vision. They soon embraced the idea of custom facades and the additional fees they could charge for designing them.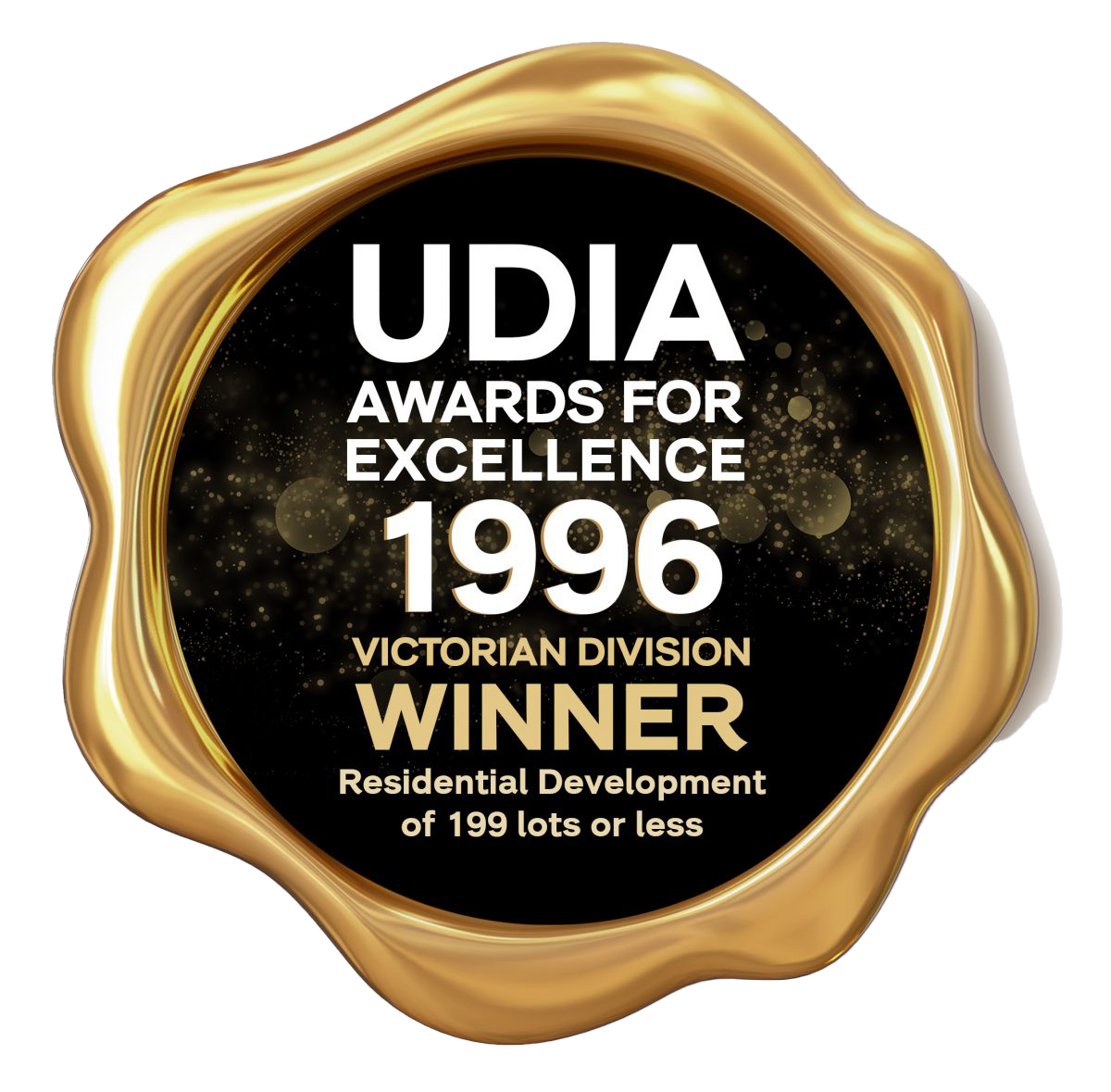 UDIA (VIC) 1996 Awards for Excellence – Residential Development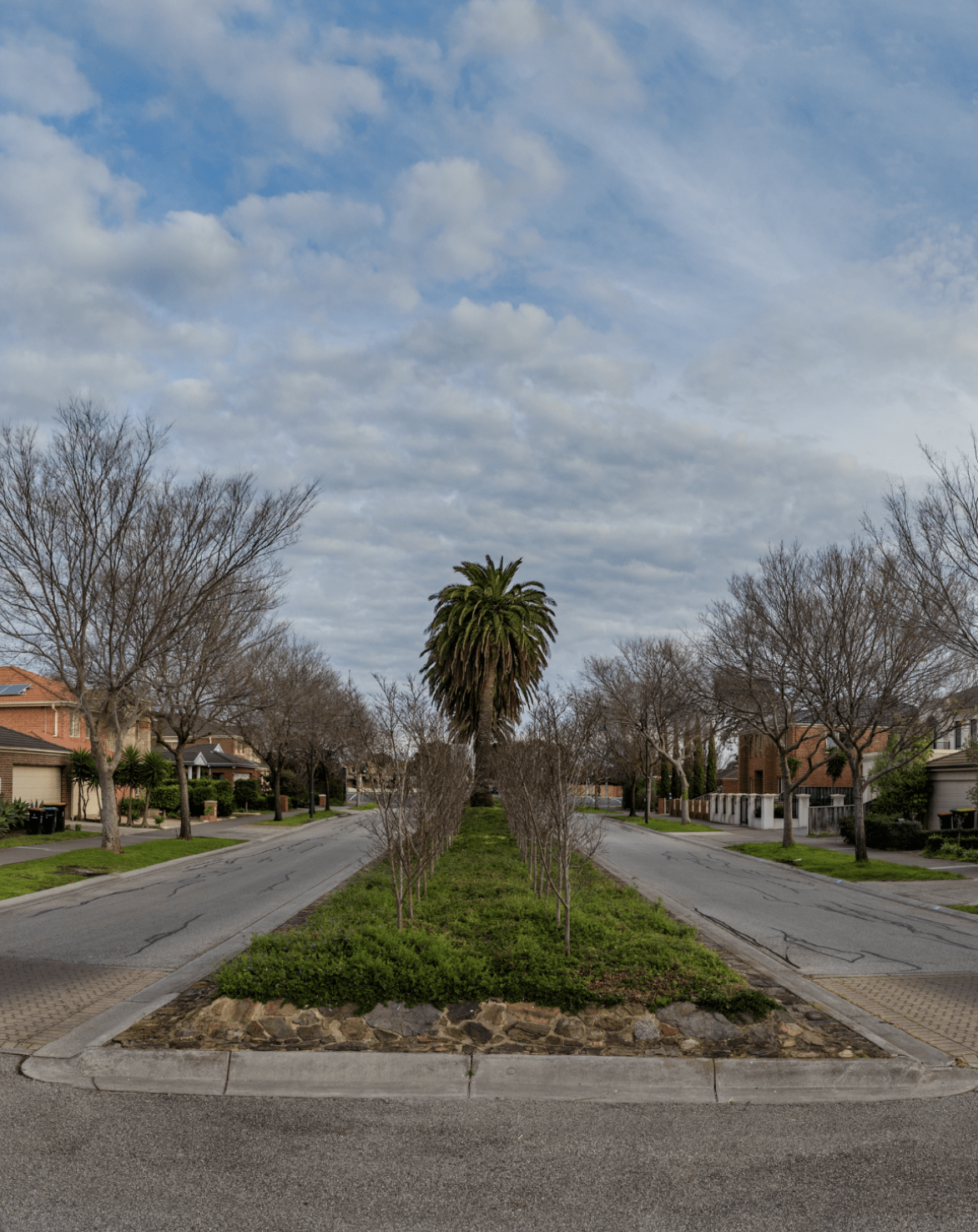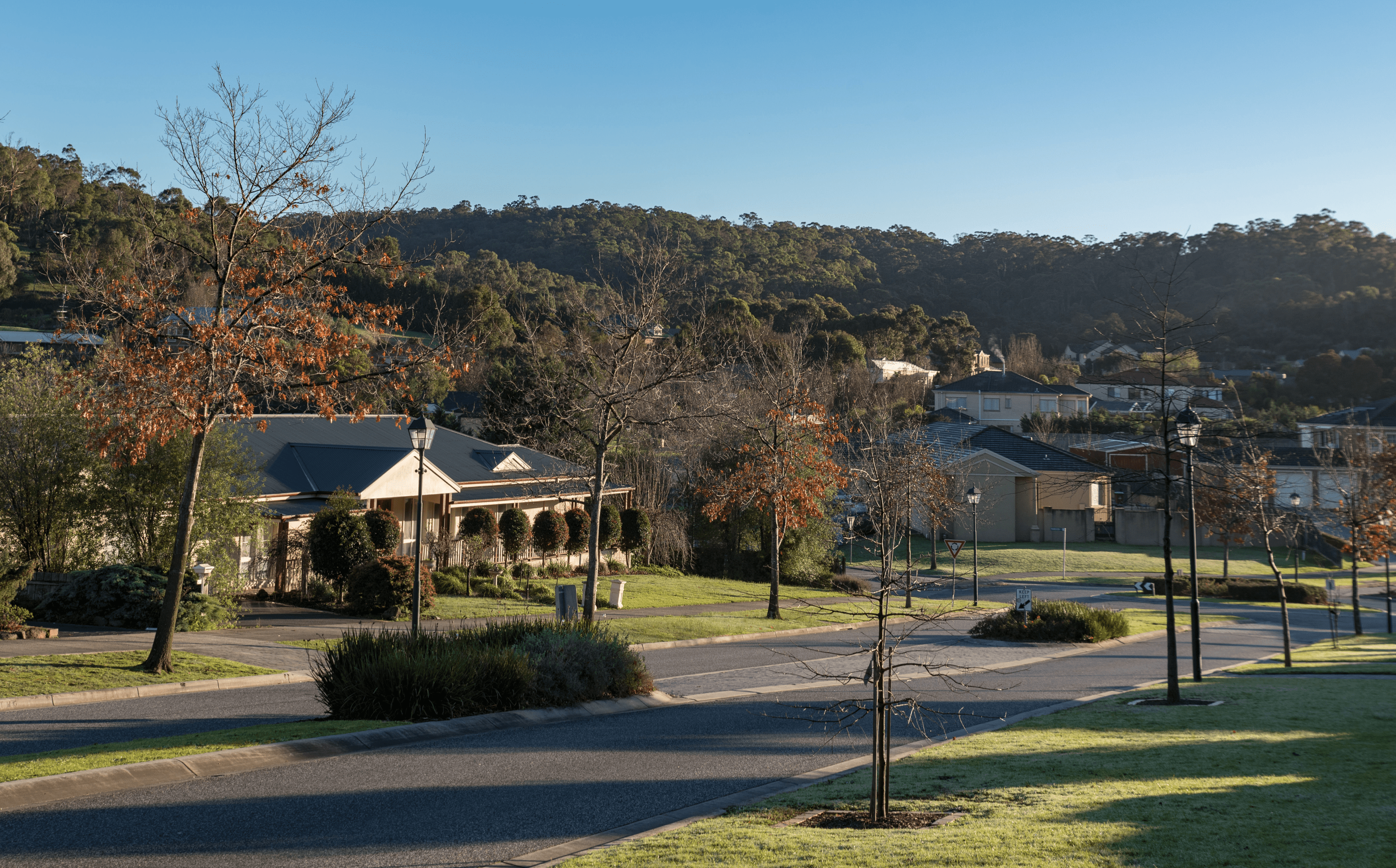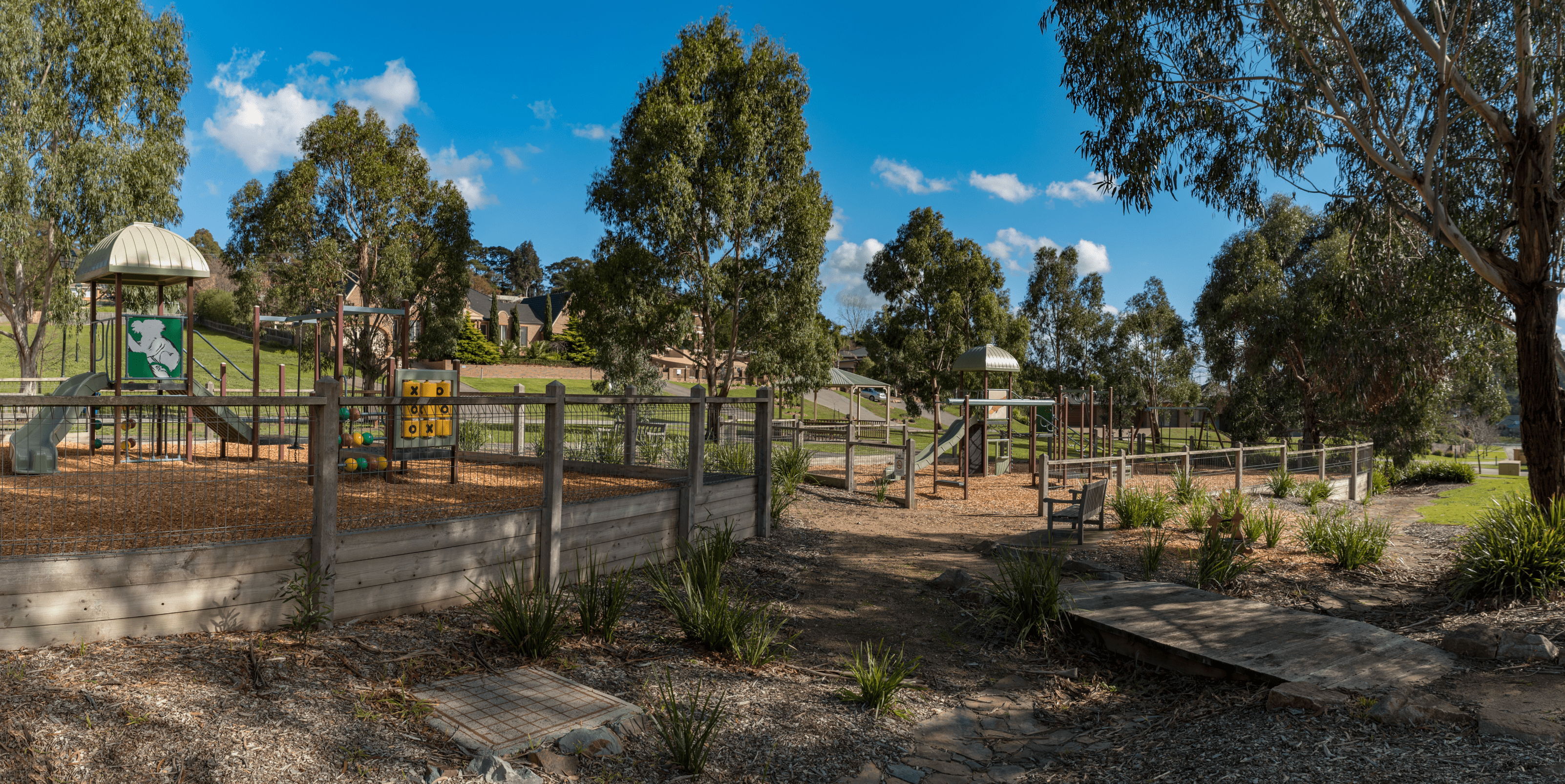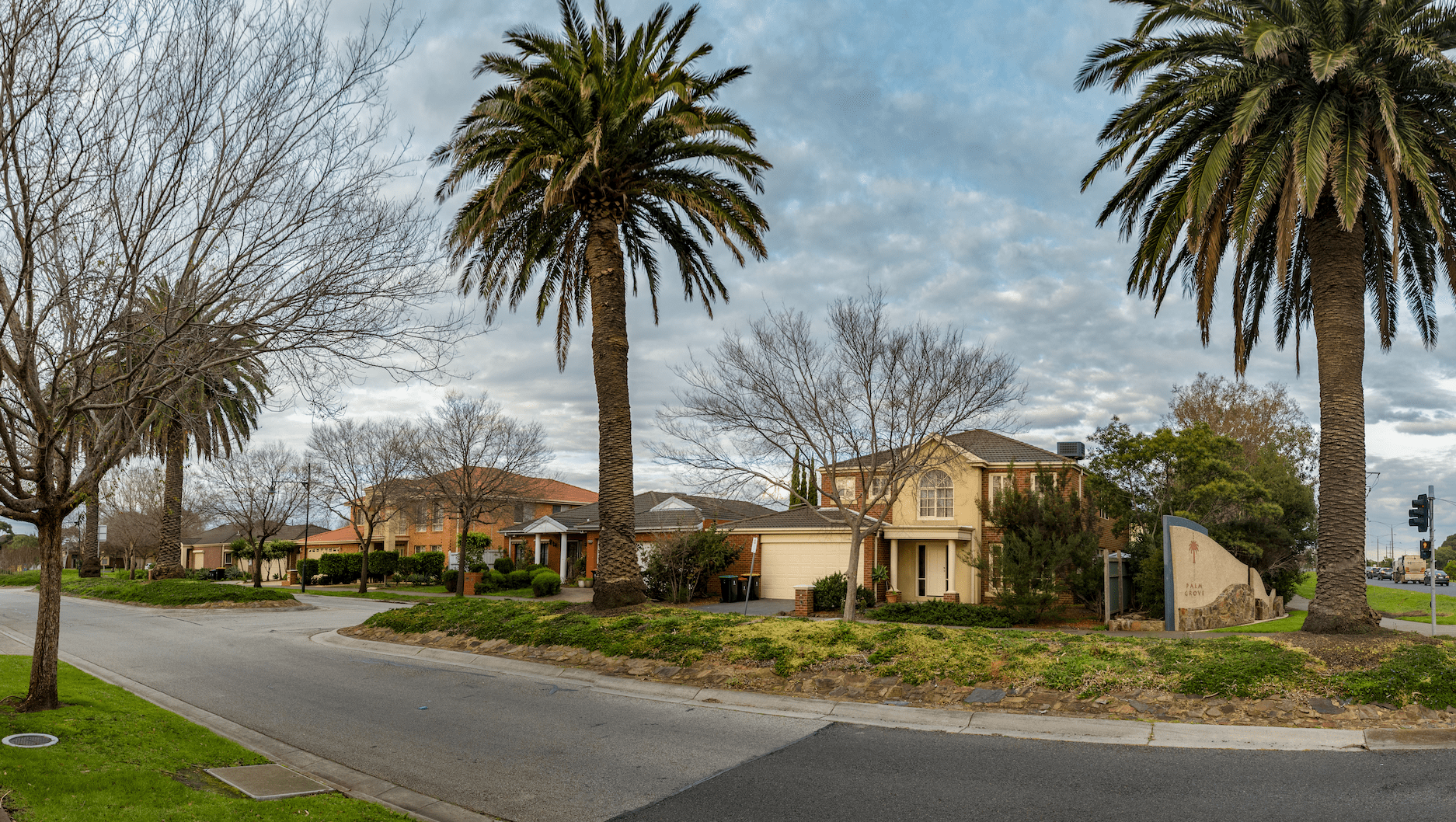 We introduced a design covenant into the purchasing contracts to enforce this. Local real estate agents were against the idea, believing that it would negatively affect sales. However, we explained to purchasers that the covenants were designed to protect their investment by maintaining the development's overall aesthetic integrity. Ultimately, we found that this was a strong selling point that appealed to house proud buyers. This also became the accepted way of building prestige estates.
In order to effectively promote our vision for the project, we sold the lots at the entry at a discounted rate in exchange for working with the owners to ensure the architectural integrity of their homes. These homes established the unique appeal of the project and ensured the popularity and rapid sales of the remainder of the land releases.  
The project sold out quickly with each release commanding higher lot prices, starting at $85,000 and rising to $300,000. 
Partnership
We joint ventured with long standing financial partners, the Kozica family on the Churchill Park project.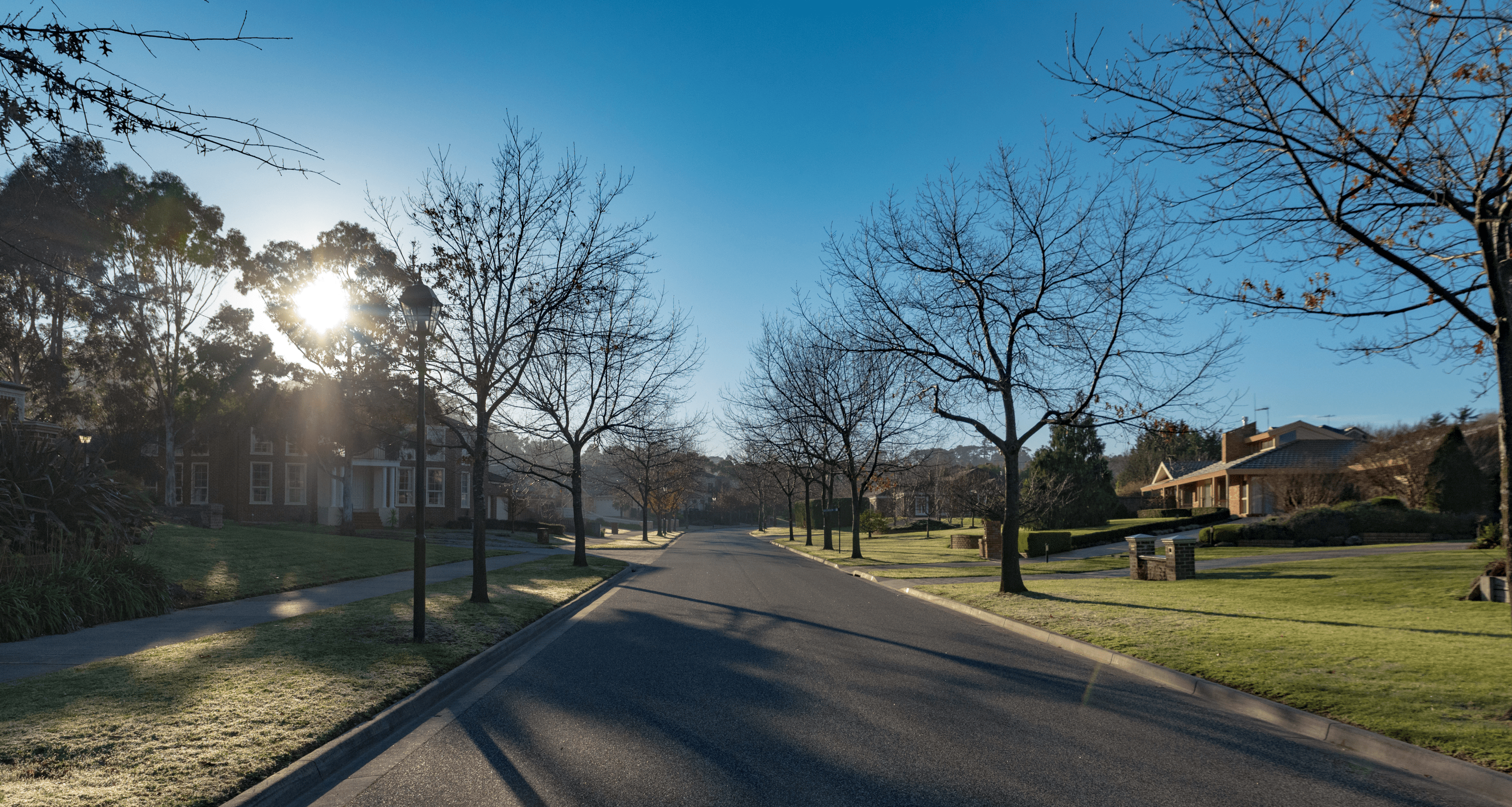 Legacy
The covenants we applied on this project were the early precursor to our regular use of design guidelines to ensure each of our projects develop a unique and coherent sense of place. It is one of the key levers we use to create attractive places that retain and build value in the long term. 
Our innovation and attention to detail was recognised by the Victorian chapter of the UDIA in 1996 with an Award for Excellence for Best Residential Development. 
Churchill Park's reputation as a prestige estate persists more than 25 years on. This landmark subdivision continues to set sales records for the area.