Residents start to feel right at home as new land development Somerfield becomes a neighbourhood
Somerfield's Meet your Neighbour event on Sunday 6th of March was a great opportunity for the 300 residents of the Linley Neighbourhood to meet each other and settle into their new surroundings.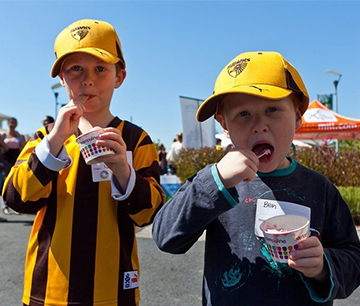 The area near the corner of Greens Road and Perry Road was abuzz on Sunday morning with current and future residents sharing coffee, cupcakes, sausages and ice cream, with face painting and balloon performances for the kids.
Prizes were given away throughout the day including two magnolia trees, donated by Flemings Nursery, and two Red Balloon experience vouchers.
All proceeds from the sausage sizzle were donated to the local CFA. This was matched by developers Intrapac and Brencorp with a total of $1500 being raised.
The Meet Your Neighbour event demonstrated how wonderfully Somerfield is coming to life with more than 90 families having already moved in.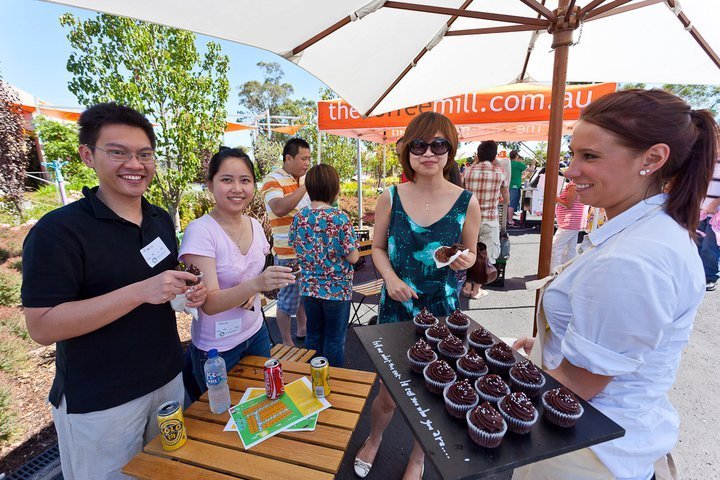 To date, over 800 lots have been sold (since December 2008) and further lots are soon to be released for sale. We are currently selling in our fourth neighbourhood – Hawthorne, located off Church Road.
Everyone agrees that Somerfield is a great place to live. It's close to family facilities and has easy access to schools, freeways and shops. There's a definite feeling of community as more people move in and features such as parks, community gardens and public art are installed.
Buying land here is also a sound investment. Keysborough and the surrounding area have experienced excellent price growth and sales growth in the last decade, with the Melbourne metropolitan region averaging over 10% per annum growth. Keysborough, Dingley Village and Aspendale Gardens have been in line with this trend with unprecedented growth that has matched the inner established areas of Melbourne.
We look forward to future Meet your Neighbour events as the Somerfield community continues to grow.